Après-Coup Psychoanalytic Association presents FOUNDATIONS OF PSYCHOANALYSIS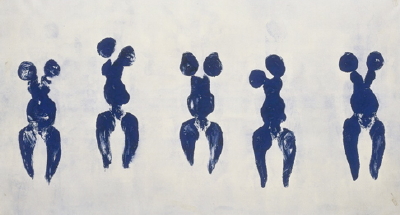 Segregation Yesterday and Today Alain Vanier
Thursday, January 18, 2018 · 6:30 pm – 8:30 pm
Friday, January 19, 2018 · 6:30 pm – 8:30 pm
The School of Visual Arts
136 West 21st Street, New York, NY
Separations have always served to organize the social space of groups and societies, colonizers and colonized. But today there exists a new, all-pervasive kind of segregation, as Lacan observed. We will examine his reflection on this as well as that of other analysts, in particular Maud Mannoni's work on the segregation of the mad, children, the elderly and women.
Suggested Readings: Freud: "Why war?" (1933). Lacan: "Proposition du 9 Octobre 1967" (1ère/1st version); "Discours de clôture des Journées sur les psychoses" (Address on Child Psychosis, Oct. 22, 1967); Seminar XVII, The Other Side of Psychoanalysis, 1969–70. Mannoni, Maud: Le psychiatre, son fou et la psychanalyse; Le nommé et l'innommable, le dernier mot de la vie; Elles ne savent pas ce qu'elles disent.
Alain Vanier is a psychoanalyst and psychiatrist, full professor at the University of Paris Diderot–Paris 7, the director of graduate studies at its Research Center for Psychoanalysis, Medicine and Society, and an Après-Coup faculty member.. At the École Nationale Supérieure des Beaux-Arts in Paris, he directed a lecture series on "Psychoanalysis, Art and the Image." He is the author of many articles on literary and artistic creation; among his numerous psychoanalytic studies, which have appeared in English as well as French, is his monograph Lacan, published in the U.S. by the Other Press.
Fee: $20 per session; students with ID, $10 per session
Attendance is free for members of Après-Coup as well as for the
faculty and students of the School of Visual Arts.
For more information, visit www.apres-coup.org
Explore posts in the same categories:
Announcements