NYPSI: WORKS IN PROGRESS SEMINAR The Appeal of Tragedy with Paul Schwaber, Ph.D.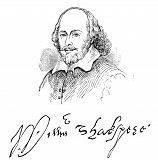 Wednesday, March 7, 2018 at 8:00 pm
New York Psychoanalytic Society & Institute
247 East 82nd Street, NYC (btwn 2nd and 3rd Aves)
$15 – General Admission
$10 – Student Admission
No charge for NYPSI members/students
Register HERE, visit nypsi.org or call 212.879.6900
Works in Progress Seminar: The Appeal of Tragedy
Looking closely at Shakespeare's Romeo and Juliet and King Lear, and guided by both Aristotle and Freud, Dr. Schwaber will explore the special appeal of tragedy as a literary form, the ways verbal art imitates significant human action and the illuminating experience it enables.
Paul Schwaber is Professor of Letters Emeritus at Wesleyan University and a practicing psychoanalyst. For many years, he was Director of the College of Letters, Wesleyan's undergraduate major in Western literature, philosophy and history. He has published extensively on the relation between imaginative literature and psychoanalysis.
He co-edited Of Poetry and Power: Poems Occasioned by the Presidency and by the Death of John F. Kennedy (Basic Books) and is the author of The Cast of Characters: A Reading of Ulysses (Yale University Press). In 1993 he was given the Robert S. Liebert Award in Applied Analysis by the Columbia Center for Psychoanalysis and the Association of Psychoanalytic Medicine and, in 2014, the Edith Sabshin Teaching Award by the American Psychoanalytic Association. A graduate of the Western New England Institute, Dr. Schwaber has been Chair of its faculty and also its President. He has served on the Editorial Board of the International Journal of Psychoanalysis and at present is on the Boards of the James Joyce Quarterly, the Journal of Applied Psychoanalytic Studies, Psychoanalytic Quarterly, and the Journal of the American Psychoanalytic Association. He and his wife, Dr. Rosemary Balsam, now edit the Book Review section of JAPA.
No CME/ CE credits offered.
Francis Baudry, M.D., Chair
Works in Progress Seminar
NEW YORK PSYCHOANALYTIC SOCIETY & INSTITUTE
247 East 82nd Street, NY, NY 10028 | 212.879.6900 | nypsi.org
Explore posts in the same categories:
Announcements